220+ Original dog names
Do you want your dog to have a very original name? Well, your wishes are orders: we leave you more than 300 very original names for your dog. Names for female and male dogs that will be funny, unique or surprising. You're going to find one that you like very much, for sure!
If you would like an original name in another language you can look at the Japanese names for dogs, such as Daiki which means brave, Kenji which means intelligent or Ringo which means apple. Also German names such as Kork which means cork or Blatt which means leaf.
Kopuk
Rattle
Shiban
Gulliver
Shark
Ondina
Mogwai
Pathes
Teen top
Floss
Nutella
Snow flake
Naughty
Sandle
Bamboo
Crane
Satō
Nock
Akamaru
Kalina
Froot loops
Cool Cool
Valkyrie
Raphael
Hoof
Skullbo
Chanel
MacGyver
Kimmy
Crocotta
Dudley
Saoirse
Taste
Winston
Patty
Tikku
Pickle
Groucho
Badger
Caprice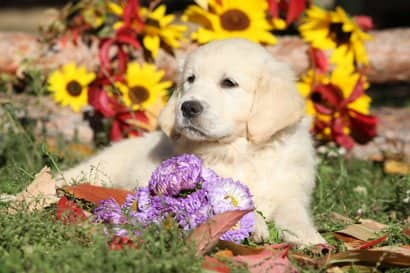 Ideas to find an original name for your dog
You can find a super original name from your favourite singer, footballer or writer. Think a little about them, not only in their name but also in what they like, from where the ideal original name may arise. For example, if you like Woody Allen your dog could be called Woody, but also Clarinet (the instrument he plays) or Carlyle (the bar where he plays with his band every week). That way you'll get a unique name for your dog.
Flicka
Boomer
Donny
Goofy
Amanda
Gordi
Scout
Titan
Zee
Sheena
Polly
Nyla
Brownie
Farrah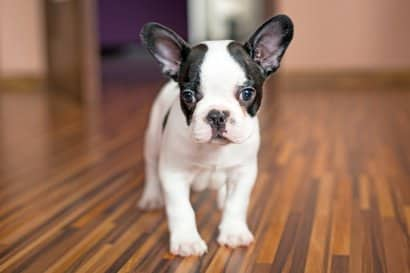 Original names for male dogs
If you have a male dog at home and he still doesn't have a name, you're sure to be thinking about which one to choose. There are so many options that sometimes we don't know which one is the most appropriate for our puppy. In this section we talk about the original names for males, which are characterized by being more innovative, not the classic Moon or Toby for example.
Many of these names come from other languages, television series, famous people and so on. There are many influences, you just have to find the one you like the most, so let's get down to work and look at the following list:
Firefox
Wolf
Trek
Bryan
Egan
Mirón
Jeffrey
Lolliepop
Dan
Donny
Bum-Bum
Emerson
Frankie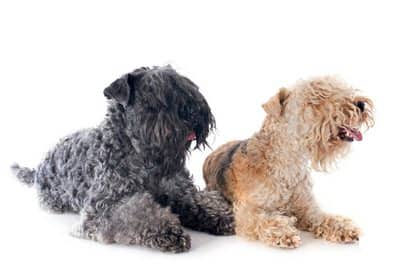 20 Original names for female dogs
Choosing an original name for your female dog is a very good option, sometimes it's frustrating when you go to the park to walk your dog and others dogs have the same name as yours, the truth is that we are not very creative when naming our pets. Therefore,with an original and uncommon name you can be sure that it will be "unique".
Loula
Da Silva
Dionisia
Ajax
Dreams
Bip-bip
Xena
Zee
Mooka
Rihanna
Calima
Brava
Poppy
Flicka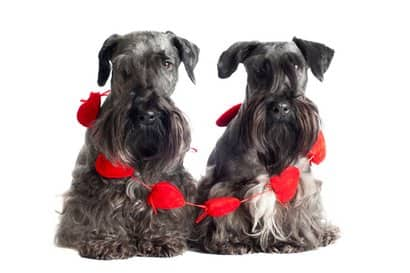 The 220 most original names for your dog
HWe have selected the 200 most original names provided by visitors to our website. Some of them may seem a little extravagant or strange, but you're sure to love more than one:
Cinnamon
Farter
Gizmo
Ozzy
Cat
Adonis
Autumn
Amy Farrah Fowler
Bullet
Joker
Doughnut
Copper
Kal-El
Alaskin
Han Solo
Hydra
Xena
Candle
Khaleesi
Boozo
Kocoum
Calliope
Dagda
Query
Dizzy
Beaver
Peanut
Bunky
Chocobo
Achilles
Andromeda
Chu Chu
Mazinger
Django
Fuzz
Blossom
Paddy
Daenerys
Columbo
Goku
Kiowa
Diesel
Karupaye
Cersei
Tazzy
Hygieiaas
Gremlin
Lizzy
Zombie
Bally
Saucy
Lucky Luke
Bucket
Kerchak
Garlic
Duke
Moti
Rantanplan
Arcturus
Harami
Cheese
Sheldon
Kaiser
Marquess
Katkarapu
Howler
Jagger
Truffle
Hōkō
Scribbles
Muffin
Capone
Shaman
Rafiki
Khufu
Tekkie
zishan
Ant
Lancelot
Heiwa
Herod
Spot
Ripjaw
Mace
Quill
Jack-o'-lantern
Monkey
Kokopelli
Viola
Tikku
Pickle
Groucho
Badger
Caprice
Osiris
Calypso
Saoirse
Taste
Winston
Patty
Dudley
MacGyver
Kimmy
Crocotta
Skullbo
Chanel
Raphael
Hoof
Cool Cool
Valkyrie
Froot loops
Nock
Akamaru
Kalina
Satō
Crane
Nutella
Snow flake
Naughty
Sandle
Bamboo
Floss
Teen top
Mogwai
Pathes
Ondina
Shark
Gulliver
Shiban
Rattle
Kopuk