If you are one of those who have visited Germany and have fallen in love with its irresistible sausages (Bratwurst), or its beautiful cities, surely you have thought that a German name would be a very good option to call your dog. That way, every time you call it you'll remember that incredible country.
There are many options of German names for dogs, both male and female, some refer to typical German foods, others to cities or landmarks and others to personalities or celebrities. Here we've elaborated a list so that you find the name you're looking for:
German names for male dogs
There are beautiful German origin names for dogs, most of which you probably don't know because they are very rare. That's a good thing because you make sure you choose an original name and probably no other dog you find walking around will be named that way.
Ulf: means wolf
Kaiser: the emperor
Wolfgang: Intrepid and daring wolf
Roth: of reddish hair
Saxon: sharp and cutting blade
Rowland: famous and known all over the world
Ritter: strong knight
Lothar: a famous warrior
Leopold: leader
Harbin: small but brilliant wrestler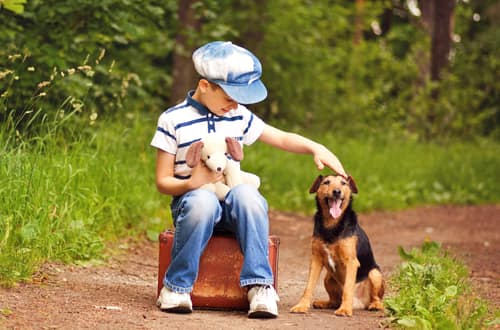 Fun food-related names
German food is overwhelming, Germans like to have breakfast and eat certain foods that may seem too heavy for most of us. Looking for names of typical and popular foods in Germany, we have found some that might be perfect for calling your dog, let's see what you think:
Goulash: is a traditional soup, also typical of countries like Hungary.
Knödel: its main ingredient is flour or bread, boiled, that they finish up shaping it as a ball.
Wurst: the typical German sausage, with over 1000 varieties.
Brezel: used as a side dish for beer and other drinks, it's made with flour and yeast.
Sauerkraut: is a variety of cabbage, which is chopped and fermented with water and salt.
Karto (Kartoffelbrei): typical mashed potatoes
Brötchen: small breads made with different types of flour.
German beer-inspired dog names
Those of you who have visited Germany at some time have surely noticed that they are in love with beer, they love it and drink it all the time. In my case the time I visited Berlin, it seemed incredible to me the great variety of beer types that were sold in the supermarket, and is that an entire aisle was only of beers. Therefore, it was mandatory to collect the main types and brands of beer, because they are a very good option to call a dog:
Hofmark
Fürsten
Dunkel
Kölsch
Pilsner
Augustiner
Reissdorf
Bock
Oktoberfest
Ureich
Ludwig
Kulmb
Altbier
Bitburger
Dab
Schöffer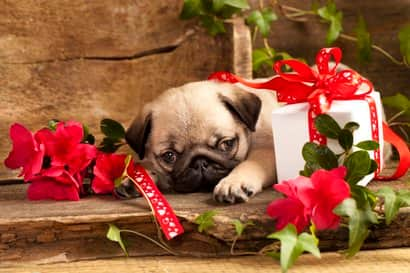 Name for dogs related to German cities
Another good option is to look at the name of German cities, beyond what we all know: its capital Berlin. Germany is a charming country, it has really beautiful cities and they are a must if we plan to travel around Europe. Their people are welcoming, who greet visitors with enthusiasm.
Here is a list of names based on German cities perfect for calling your dog either male or female:
Fürth
Nurem (Núremberg)
Stuttgart
Colonia
Berlín
Bremen
Múnich
Witten
Lubeca
Gotinga
Frank (Frankfurt)
Hamburgo