320+ Beautiful dog names
Are you looking for a nice, perfect name for your dog? That's normal! Your dog will be a member of your family, an important companion in your daily life, therefore, you want it to have a wonderful name, to represent it and it has to be beautiful.
However, there are so many nice names for dogs that sometimes it's very difficult to choose. Also, if the decision has to be made between more than one person, it's more difficult to come to an agreement to choose the ideal dog name. So let's start with a list of the 50 most voted beautiful names:
Thelma
Vandi
Boby
Amber
Bella
Zakky
Jazz
Cobi
Ava
Cinnamon
Gaston
Toby
Bunny
Melva
Cooper
Gagarin
Becky
Monty
Zula
Simba
Misty
Woody
Dexter
Farter
Gilda
Alan
Gaul
Staffy
Captain
Ivar
Ainsley
Gizmo
Zoubia
Chewbacca
Ozzy
Cat
Pixy
Skits
Akira
Boss
Adonis
Elory
Bimba
Chocolate
Autumn
Mushu
Amy Farrah Fowler
Draco
What are the most beautiful dog names?
To consider a name as beautiful is very relative, since it's really a matter of taste and preference of each one. But the truth is that many of our visitors agree, being the main criterion the sonority, its composition of syllables and also the meaning. Most of these names are related to:
Flowers and plants: Jasmine, Rose, Daisy, Poppy, Rosemary, Chamomile, Carnation or Laurel can be very nice names for dogs.

Countries and cities of the world: many people like to name their dogs as some countries or continents. For example, classic names like Asia, Japan.

Affectionate nicknames: Many affectionate nicknames are precious names for dogs. For example; Sky, Little, Heart, Tiny, Fatty, Doll or Mousie.

Names of planets or related to the universe: are also very famous among those looking for names for beautiful dogs those coming from planets or the universe in general. Thus, we find names such as Venus, Mars, Mercury, Bear, Cassiopeia, Way, Earth, Star, Astro, Neptune, Blast among many others.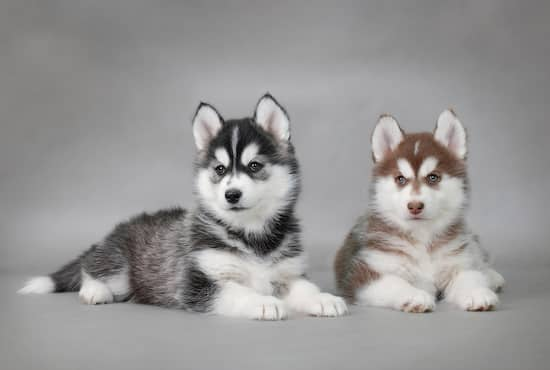 Beautiful names for male dogs
There are as many beautiful names for males dogs as the owners can imagine. However, there is an agreement on which are the most popular. So we have put together a list for you that have a new dog in your family:
Tribe
Escot
Doki
Paug
Scott
Cruz
Mostacho
Topaz
Pani
Minos
Bellar
Jaico
Tobler
Smokie
Mailon
Ray
Panda
Snobol
Ecko
Morgan
Brut
Rattle
Jordan
Prince
Nico
Shoney
Kimball
Sparkman
Borya
Tintin
Pipo
Pinky
Murphy
Botin
Shiban
Pol
Porche
Narcissus
Paxe
Puggu
Doggy
Splas
Brinkly
Atum
Dodis
Wolf
Morpheus
Bobo
120 Pretty names for female dogs
Do you have a new dog at home and you don't know what name to choose? Here we have gathered some names that you may like, first we find names linked to nature as: Sun, Meadow, Snow, Moon, Sea, Estela, Wave or Way. Within literature, there are also very beautiful names, for example: Sancho Panza, Anna Karenina, Dorian Grey, Don Quixote, Hamlet, Romeo, Juliet or Hercules. Below you can see 50 names with different themes:
Kopuk
Yéyé
Scala
Topaz
Smokie
Roduger
Shiaru
Anni
Syree
Rena
Choca
Lexi loo
Sophia
Rabi
Solar
Roxie
Mica
Pinky
Thaisa
Porche
Splas
Paxe
Mara
Dasiy
Weda
Susi
Mira
Mega
Keisy
Róisín
Pearl
Yuma
Deva
Yuri
Sage
Rexie
Sally
May
Jaysie
Niobe
Rita
Troya
Lezey
Ondina
Nymph
Shiann
Rania
Sammie