Is a new member coming to the family? Did you just adopt or buy a female dog? Well, surely you are looking for a name for a female dog that be ideal for her. Congratulations, because you have come to the right place. In our search engine you can find many names for female dogs linked to a multitude of themes.
100+ Short names for female dogs
Choosing a short name is a very good option for two reasons, the first is that your dog will learn it more quickly, and the second and not least: it is very convenient to name our pet something simple and easy to pronounce. Think that we call them many times a day, so if we choose a long name with a complex pronunciation, we will surely regret it in the future.
Kiara
Zoria
Dana
Bambi
Pinki
Aura
Katy
Abba
Hera
Penny
Diva
Winnie
Daisy
Anni
Ayka
Ami
Isabella
Melody
Ayla
Asia
Leila
Níobe
Galia
Nelly
Saasy
Gina
Juno
Lupy
Prins
Nut
Kaki
Cleopatra
Pompis
Zasha
Quesito
Mimi
Hormiga
Garritas
Hanny
Yolanda
Sindel
Elur
Gilda
Sahbanu
Angie
Nala
Pinki
Zoria
Numa
Zira
Mily
Muffin
Zwan
Telma
Manchitas
Peggy
Lucy
Peppermint
Kiara
Campanita
Vesta
Duham
Leto
Nayla
Lucrecia
Rania
Perla
Thaisa
Hilda
Zara
Lulú
Chispis
Mira
Velvet
Trish
Cloti
Sharpay
Kioba
Maggie
Kika
Keka
Ariel
Cuca
Emi
Puka
Kuka
Mara
Copita
Aisha
Mafalda
Lilka
Daina
Dûsa
Flor
Ronda
Buggie
Chanel
Amber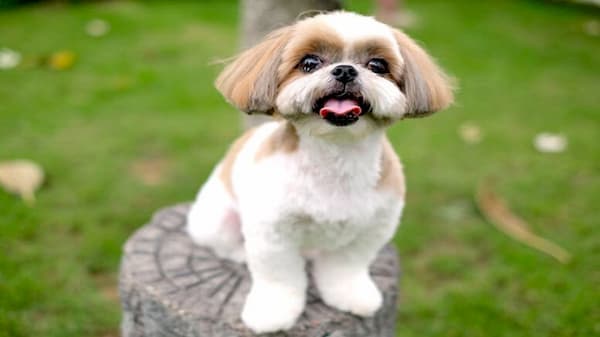 Names for female dogs according to their characteristics
So far we have talked about all kinds of names, taking into account their meaning, their origins and popularity. It is time to pay attention also to the physical characteristics of your pet . In particular, we can select the name based on two things: hair color, and the size of our dog . They are two fundamental characteristics, and if we take them into account they will help us find the name that fits perfectly.
Names for small female dogs
A dog is considered small when its weight does not reach more than 8 or 9 kilograms. We have many options for this type of puppies, we will simply avoid using long and complex names, or those whose meaning is contrary to our little dog.
Rania
Ada
Giulia
Bamba
Zwan
Kokoro
Keira
Uma
Blair
Robin
Daeneris
Aria
Brisa
Kalinda
Pipa
Elma
Hydra
Ariel
Ameli
Blacky
Becky
Peggy
Teté
Binky
Elur
Aileen
Jade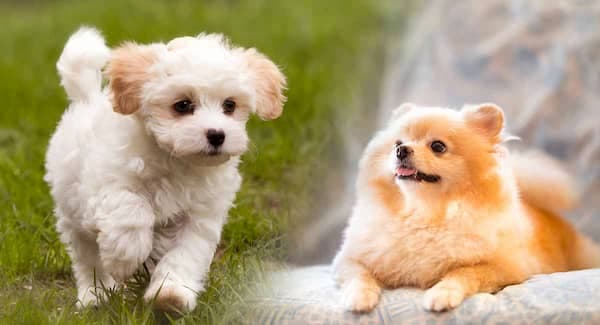 Names for large female dogs
A female is large when it reaches beyond 9 or 10 kilograms in weight. The threshold from there is very wide, since there are breeds, such as the Great Dane, where their females can reach up to 60kg.
As an option for this type of dog, we recommend strong names that reflect the size and power of our puppy in their meaning.
Keithy
Nika
Flor
Gusi
Thais
Peppermint
Corín
Mileena
Keisy
Enya
Adele
Kalina
Sansa
Hoshi
Nuca
Catty
Nut
Brita
Aisha
Atenea
Daina
Asia
Brigit
Akira
Afrodita
Ava
Meli
Coco
Buffy
Choco
Dora
Saba
Candy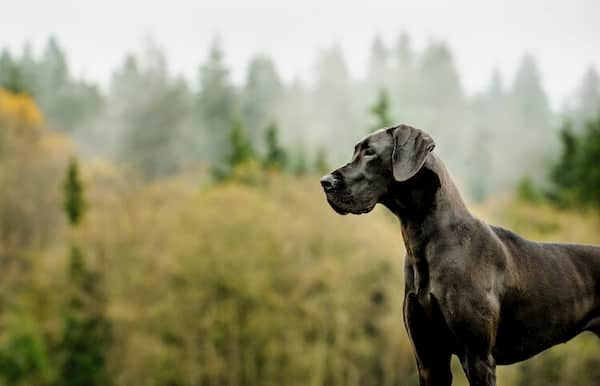 What do you like? Think about it to name your female dog
If you have a hobby, you will come up with many names. For example, if you are fond of TV shows, in many of them you will find perfect names for female dogs such as "Aria", "Rachel" or "Lisa", for example. Select the types of names that you would like to find in our search engine, and getting a name for your dog will be super easy.
Think about the character of your dog, is she calm, sweet, nervous? Meditating on this, you can come up with names like "Cinnamon", "Gunpowder", "Dance" or "Medal". Imagination has no limits, enjoy thinking about them!

What is her hair like? What adjectives or names inspires her appearance or size? : "White", "Cinnamon", "Curls", "Rasta" or "Gold" can be names that are inspired by the physical appearance of your female dog.

Is the name easy to pronounce? : once you have a list of names for female dogs, think now if they are easy to pronounce and if you think you will like them for a lifetime. Names linked to a very specific fashion tend to become obsolete soon.

Ask other people in your family what they think about the name: your female dog will associate with more people besides you. Therefore, it is not a bad idea to share with the rest of the family and friends the name that you have decided for your dog. Thus, you will have greater confidence about the chosen name.