Short dog names
If you are looking for an ideal name for your dog, a short name can be perfect. Here are a lot of short names, but nice and eye-catching, so you can name your new best friend. This type of names for dogs can have or not meaning, some of us only use them because we like their sound, because we find it funny or elegant.
Short names for female dogs
Some short names for female puppies that have a meaning can be: Chic, Cool, Sun, Rim, Mía or Flower. Other names are: Lulu, Miló, Cocó, Ale, Emma or Silva. There are many short names, in fact, the ideal is to put a name of no more than two syllables to our dog, and if we decide to put a longer one, call it at first using a diminutive. For example, if we call our dog Cleopatra, we'll end up calling her Cleo.
Topaz
Anni
Rena
Sophia
Rabi
Mica
Pinky
Porche
Paxe
Mara
Dasiy
Weda
Susi
Mira
Deva
Pearl
Rexie
Yuma
Yuri
Sage
Sally
Rania
Rita
Dulce
Mellis
Java
Lexi
Crispy
Bonnie
Robin
Halle
Dûsa
Flirt
Dusha
Lola
Cloe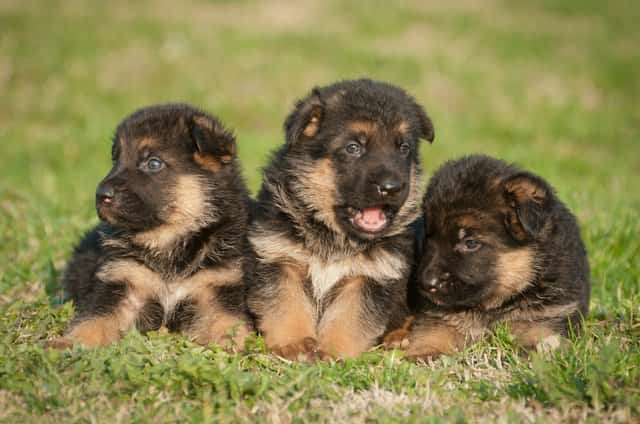 30+ Short dog names male
If your new puppy is male, here you will also find many short names that may suit him ideally. For both large and small dogs, short names are always a great choice, as it can be easily memorised and you can pronounce it effortlessly. Some names can be: Rufus, Dingo, Max, Tom, Gus, Mark, Lolo, Coffe or Erick..
Lambo
Binky
Bubba
Spark
Corin
Dicky
Elia
Abel
Adam
Akron
Alf
Archi
Ares
Aris
Aston
Astro
Atum
Axel
Azor
Babas
Pellet
Benji
Blaise
Bingo
Boby
Bond
Bongo
Borya
Boss
Bruce
Bruno
Wurst
Brutus
Buck
Buddha
Calel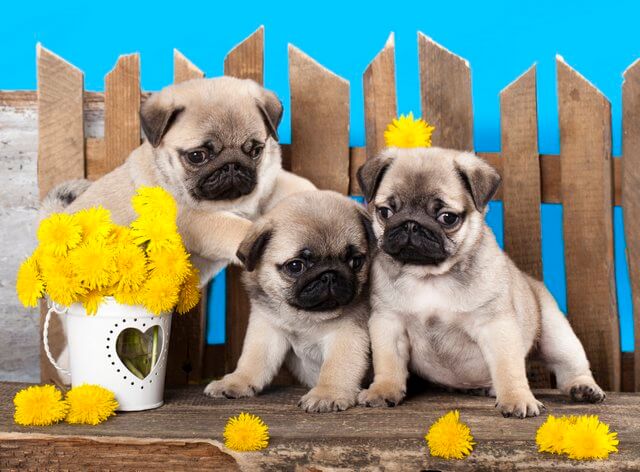 Short names for small and miniature dogs
If you have a small dog you would surely like the name to reflect its size, a short name may be perfect for him or her. Sometimes we find puppies when we walk that have very long and complicated names, and then you look at the puppy and say but it's a big name for you.
Cal
Ford
Lux
Roco
Leo
Jon
Zoe
Ace
Alf
Tommy
Roi
Rock
Rex
Peter
Van
Bob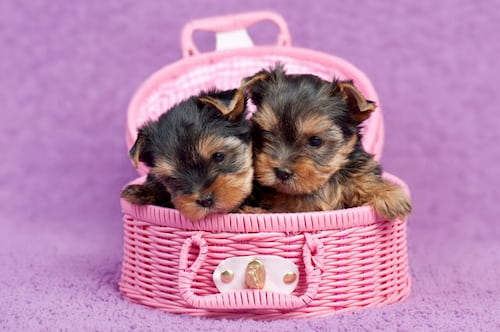 The 20 most popular short names
In our website nombresdeperros.eu we have developed a database with more than 2000 names. A large number of them are short names, and we have developed a list of those that most like or are most popular according to the votes of our visitors. You can see them all below:
Donut
Penny
Ayka
Goku
Chester
Max
Amber
Zeus
Abba
Kiara
Toby
Jazz
Argos
Aria
Chisca
Bella
Boby
Duque
Luna
Robin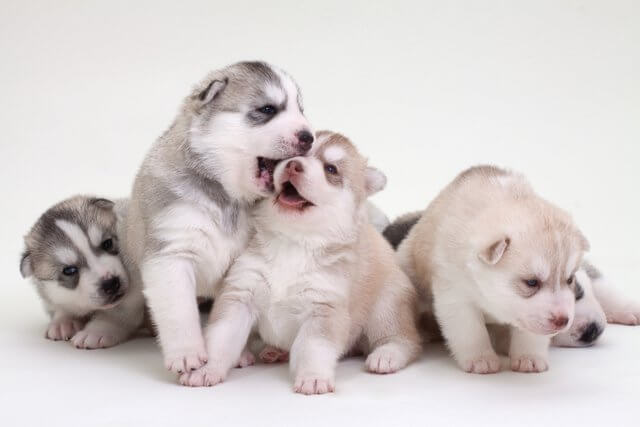 Tips for choosing a short name for your dog
When it comes to naming your pet, you need to keep in mind what the primary function of a name is: to get your dog's attention so it can be socialized and trained. Having said this, as we have already pointed out at the beginning of this article, a short name is perfect because being one or two syllables the pronunciation is quick and simple on our part, as well as our dog will learn it more quickly and effectively.
If you've never had a dog before, you may wonder how long it takes to learn its new name. This varies greatly from case to case, but they usually begin to pay attention in just a few days. It's amazing how even though they're only weeks old, they quickly recognize the way we call them.
Here is a list with more than 250 short dog names::
Bonnie
Elory
Herby
Nock
TV
Rexie
Olaf
Gina
Ally
Pixie
Astra
Tobler
Zinni
Albie
Softy
Crispy
Kalu
Johan
Kutta
Seru
Raja
Thor
Bruzzi
Cece
Moy
Puggu
Shery
Otto
Percy
Cindy
Deffy
Dixid
Polo
Bunny
Mitzy
Dixie
Zeke
Dutch
Mottie
Weda
Hemi
Luna
April
Delfi
Bow
Evie
Hilde
Coke
Lily
Sunny
Benny
Bobo
Jewel
Vandi
Nunu
Aiden
Sassy
Lori
Misty
Miko
Kutta
Linx
Porche
Kizzy
Sugar
Lexi
Tarzy
Xara
Jonty
Zuik
Pixy
Tia
Beto
Krypto
Zak
Rakie
Tora
Kira
Beula
Hugo
Ace
Alys
Zuri
Boxy
Abby
Brucy
Rolo
Deke
Saki
Flirt
Paxe
Rabi
Kaju
Meg
Pax
Ellie
Scout
Rudy
Olly
Kyra
Cruise
Jake
Sage
Teddy
Taz
Basil
Ecko
Pippa
Halle
Roy
Brut
Chevy
Pani
Missy
Paug
Tuffy
Suki
Tessa
Cruz
Skits
Keeva
Topaz
Tally
Oreo
Berry
Cody
Rocky
Linky
Xifu
Lizzy
Annie
Bert
Dasiy
Loue
Caddy
Felix
Zoey
Oni
Zaha
Rena
Buddy
Elite
Crafty
Ant
Cloe
Diesel
Kin
Luz
Yuri
Yuma
Yoko
Telma
Thais
Mica
Rufous
Bobby
Satō
Ayka
Punk
Lola
Nuk
Ibra
Honey
Candy
Hachi
Max
Doll
Maxi
Zola
Zorya
Zwan
Zula
Simba
Scar
Pumbaa
Timon
Zoë
Zira
Zaira
Wendy
Vera
Sail
Pool
Rex
Syros
Lucas
Kecha
Toto
Sophia
Shea
Sansa
Sally
Sheba
Suri
Stana
Coffee
Uma
Rose