Aztec dog names
Would you like to give your dog an Aztec name? Do you have a Mexican dog and you think the ideal name for it could be Aztec? Well, you're in the right place! We're going to give you a lot of Aztec names for male and female dogs, so take a look and you'll love some of them!
Aztec names for male dogs
Nahuatl was the language spoken in the Aztec Empire, and some Nahua communities in central Mexico still use it today. It has beautiful names for male dogs:
Coyolt

: it's a coyote. Great for breeds like the German shepherd.

Stan

: bean. Great for brown or small dogs.

Itzcuintli

: means dog. Since the name is somewhat difficult to pronounce, you can directly reduce it to Itzcu.

Cone

: means son. If your dog is like your little baby, you know it's the best name.

Tlahtoani

: ruler. Is your dog the king of the house?

Tlamatini

: wise. Perfect for very intelligent dogs. You can also call him familiarly Matini.

Cuate

: means friend.

Mitote

: means dance. If your dog is very jumpy, this name can go great.

Ozomatli

: means monkey. There are puppies that look like one, don't they? If your dog is black and hairy this can be an ideal Aztec name. You can also call it Ozo.

Epatl

: : means fox.

Teolt

: means God.

Amatl

: means paper. If your dog is white, this name can go very well.

Poktli

: it's smoke. Is your dog black? Well then this can be a great Aztec name.

Etl

: protagonist of the film with the same name, loves its owner Penny.

Lanax

: orange.
Aztec dog names for female
If you have a female dog, you can use any of the above names, or choose one of the following:
Istak

: means white. If your dog is white, it can be a good Aztec name.

Nextik

: means gray. this name goes great with Mexican hairless dogs, which are usually gray.

Kuali

: it means good. Does your dog have a kind face? Well, this name will be perfect for him or her.

Tlali

: this precious name for female means land.

Tonali

: means day. Do you rejoice every morning when you see your dog? Well, this can be an ideal name that reminds you every day how lucky you are to have your little friend in your life.

Neli

: means true.  

Xochitl

: it's flower. If you find it difficult to pronounce it, you can familiarly call it Xochi.

Metstli

: means moon in Nahuatl.

Atl

: means water.

Poktli

: it's aroma, a very inspiring name.

Kechuli

: means flamenco. If your dog has a very long neck and is observant, this name can go great.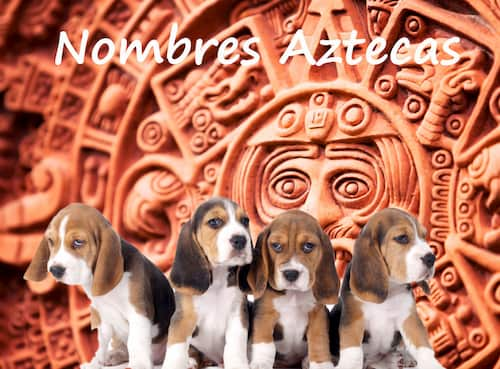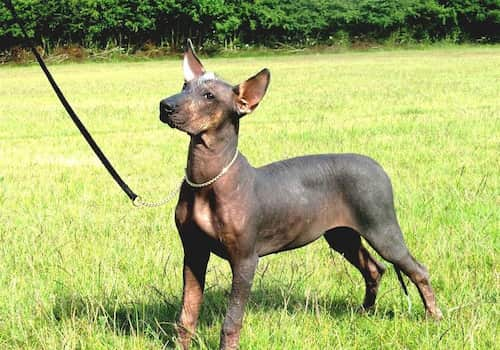 Do you see your dog with any of these aztec dog names? If you're still not convinced by one, find the perfect name for your dog among all the proposals in our name search.