Beagle dog names
If you own or have ever owned a Beagle, you will know that they are wonderful, adorable, loyal and very intelligent dogs. It's considered an ideal breed for families with children, due to its good character. To help you find a good name for your Beagle puppy, we've put together many names we hope you like:
Bimbo
Sultan
Gasol
Rinno
Jacky
Max
Cooper
Durant
Rocky
Charlie
Austin
Oso
Jagger
Dexter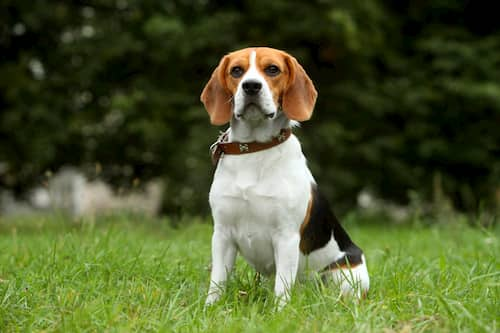 Names for female Beagles
In order to choose the right name is good to look at the temperament and character of our puppy. The beagle is an energetic breed, in constant movement, whether sniffing, playing or having as much fun as they can. So it may not be a perfect breed for a flat or small homes, as they need frequent activity. They have quite a territorial instinct, they like to protect their home and those they consider of their "herd". For this reason they don't get along with other dogs at first, although they adapt later without any problem.
Here are some names for female dogs:
Luna
Canica
Candela
Norit
Carol
Susy
Bibiana
Leire
Lucy
Zoe
Rihanna
Zowie
Bella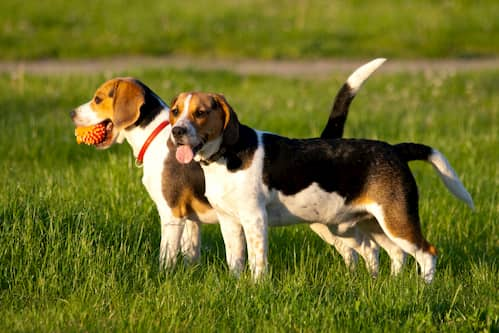 Names for beagle according to their characteristics
The beagle breed is classified as a "hunting dog". Its physical qualities, intelligence and sense of smell have made it one of the most popular breeds in the United States and Japan. They appeared in the 18th century as a mixture of different hunting breeds. Adults can reach 10 kg in weight and 38-40 centimeters high.
Thelma
Bella
Amber
Zakky
Jazz
Ava
Cinnamon
Gaston
Toby
Melva
Cooper
Gagarin
Simba
Woody
Dexter
Farter
Alan
Gilda
Gaul
Staffy
Captain
Ivar
Zoubia
Gizmo
Chewbacca
Ozzy
Akira
Boss
Adonis
Elory
Chocolate
Bimba
Mushu
Amy Farrah Fowler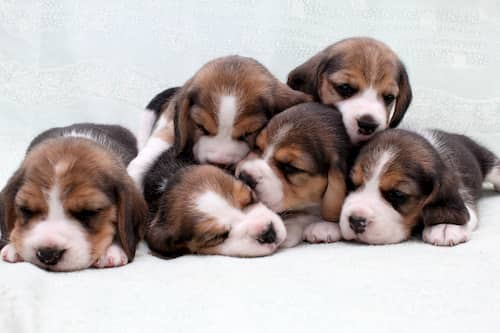 Advice on choosing the best name for your beagle
The first advice we can give you is that you can find inspiration when looking for a name in a multitude of sources: characteristics of your dog, its character, hobbies you like (movies, series, sports …)

The second and very important advice is that the whole family agrees with the chosen name. In many occasions when the decision is not unanimous, the different members of the family call the puppy in a different way, creating confusion and delaying his learning. Choosing a short, simple name is always a good choice.

Regarding trends, the popularity of names related to the different colors that can present the hair of a Beagle has increased a lot, which allows us to be more creative when looking for the perfect name.
Most Popular Names for a Beagle
We've compiled a list of the most voted and popular Beagle dog names among the owners of this magnificent breed. There are many, for both males and females, hopefully you will find the one you are looking for: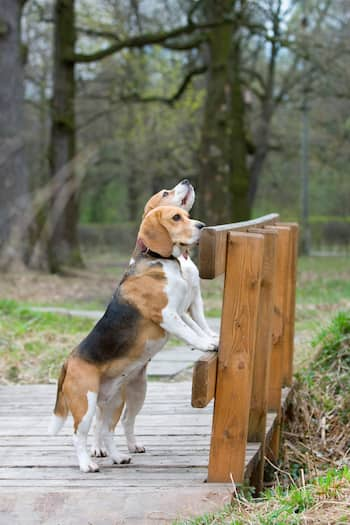 Kopuk
Paug
Tonka
Topaz
Minos
Jaico
Ray
Panda
Ecko
Morgan
Brut
Prince
Jordan
Sparkman
Borya
Kimball
Shiban
Botin
Pol
Thaisa
Mara
Brinkly
Narcissus
Wolf
Atum
Morpheus
Bobo
Atias
Darko
Figo
Romio
Rank
Nanook
Mira
Hades
Mega
Arthur
Gulliver
Shark
Duncan
Sage
Deva
Caliph
Rania
Troya
Lezey
Ondina
Rita
Kutta
Sammie
Rizoe
Elur
Hugo
Pathes
Volibear
Sionnain
Maple
Java
Sailor
Dalhart
Leo
Bonnie
Strap
Keka
Moussa
Elvis
Sabah
Xifu
Wurst
Neiron
Sam
Kuka
Eliana
Tara
Kevin
Floss
Sandle
Harwin
Snow flake
Lamberta
Bamboo
Crane
Ranjeet
Henko
Violetta
Ithaca
Hannibal
Muna
Moon
Dunham
Tucker
Frank
Valentina
Bruno
Snuggles
Akamaru
Caspar
Waska
Nolan
Tudor
Sprite
Dandy
Juliet
Angus
Rakie
Diego
Coffee
Romeo
Sheru
Jana
Ursula
Bongo
Rubi
Tyson
Odette
Kita
Valkyrie
Thisbe
London
Ameko
Malik
Jack
Cool Cool
Sansa
Fred
Axel
Raphael
Hoof
Rufous
Noa
Nut
Dribble
Noah
Dylan
Skullbo
Boira
Margo
Moose
Shahid
Faun
Little man
Krauss
Trunk
MacGyver
Kira
Eluney
Splash
Mozart
Crocotta
Dora
Ciaran
Ares
Dudley
Vinnie
Vesna
Astro
Bora Bora
Taste
Lyanna
Sydney
Winston
Larry
Groucho
Betty
Irina
Janice
Winnie
Genie
Akron
Pickle
Anubis
Calypso
Apollo
Fara
Viola
Heinz
Eileen
Spikey
Smurfette
Egon