Belgian dog names
Looking for a name for your Belgian shepherd dog? Well, here you will find a multitude of names specially designed for this fantastic breed. Names for both male and female dogs. German names for Belgian shepherd dogs, Japanese names, French names and even some very typical Belgian names, like those of their cities or traditional foods.
Names for Female Belgian Shepherd Dogs
If you want an elegant and widely used name in Belgium for your Belgian shepherd, a great option might be Chloé. Other great names for female dogs are Camille, Lisa, Zoé, Noor, Lily, Dinant, Mosa or Namur (these last three are villages in Belgium, especially Dinant, which we think is a beautiful name).
Aria
Bruna
Mimi
Olivia
Amelia
Espe
Anita
Petra
Adele
Maggie
Leire
Elise
Karol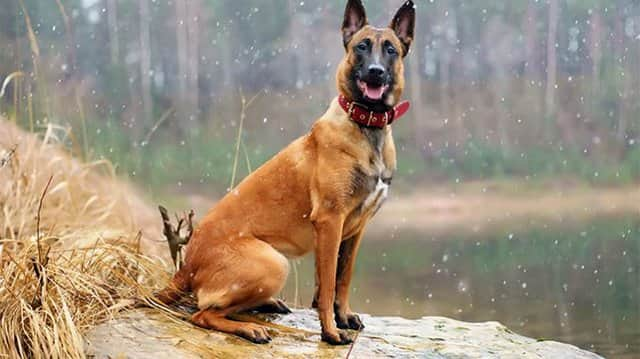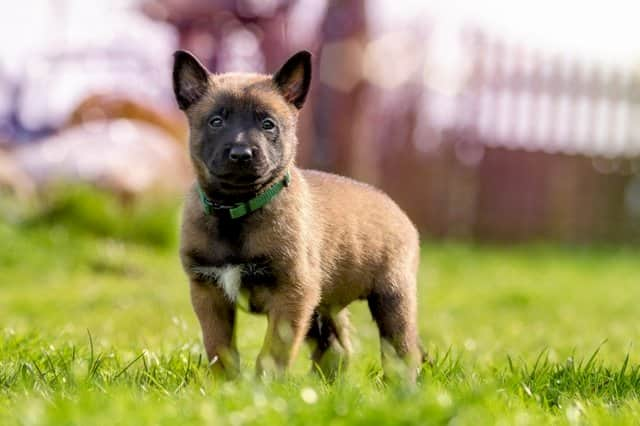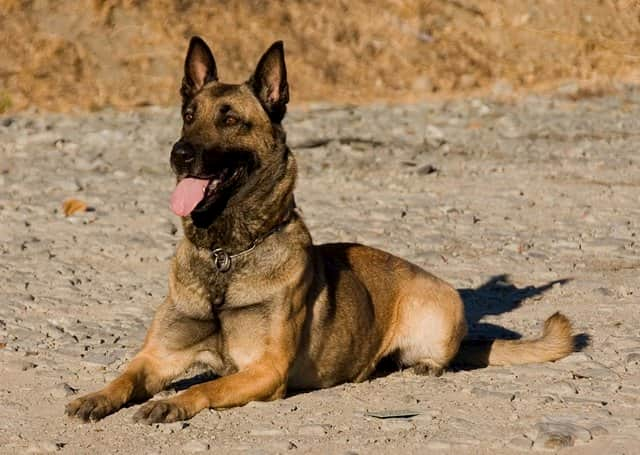 Names for Male Belgian Shepherd Dogs
For male Belgian shepherd dogs, you can also find great names. Some names linked to Belgium can be Ghent, Durbuy, Mons or Arlon. There are also great French names like Bruno, Casper, Elliot, Étienne (we love this one), Luc or Rémy.
In the list below we leave you many more names for Malinois. Our community has voted for their favourite ones and we are sure some of them are ideal for your new partner.
Mostacho
Tobler
Panda
Rattle
Jordan
Nico
Kimball
Sparkman
Tintin
Pinky
Pipo
Porche
Brinkly
Dodis
Tarzy
Morpheus
Rank
Hades
Rexie
Declán
Caliph
Kumo
Syros
Donald
Crispy
Mogwai
Taz
Sosis
Knut
Nunu
Elvis
Trosky
Luck
Neiron
Names for Belgian shepherds according to their characteristics
The Belgian Shepherd Dog, also called Malinois, is a large dog, reaching between 28 and 36 kilograms as an adult. They show an athletic figure, slender, which gives them great agility and speed. Due to their good physical capacity, they are very popular dogs for the "Agility" sport.
As for their coat, it can show different colours, the most common being black. They have ears upwards, a somewhat elongated muzzle, a black nose and a long trunk. As for their height, it can reach 50 centimetres on average.
Let's talk a little about their character, one of their main virtues. This breed is a very intelligent dog, with a privileged instinct, that is why it has become the preferred breed by the security forces, to carry out tasks of tracking, drug and explosive detection etc. They also have character, it is recommended from puppies to do frequent training because if they acquire bad habits it will be difficult for us to correct them in the future. They are family dogs, love children and like to be accompanied.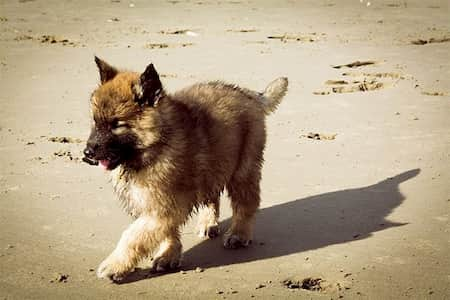 Thelma
Boby
Jazz
Cobi
Cinnamon
Gaston
Toby
Bunny
Cooper
Becky
Monty
Zula
Simba
Alan
Staffy
Cat
Boss
Adonis
Bimba
Mushu
Draco
Katy
Bullet
Joker
Boxy
Bunner
Beethoven
Fígaro
Swag
Mufasa
Candace
Brigid
Goofy
Archi
Tips to choose the best name for Malinois
Choosing a name for your Belgian Shepherd Puppy is not just any decision, because once chosen, there's no going back. Your puppy will respond to that name for the rest of his or her life. For that reason, and so that you don't regret it later, we have gathered a series of tips that we believe can help you when it comes to finding a name for your Malinois:
Look for a name that your dog can easily recognize, animals, in general, respond better to names formed by one or two syllables.

Easy to pronounce is also good, it makes it easier for your Belgian shepherd to train and learn.

Avoid names that coincide with words that are commonly used in training, such as "Shit" (often used to command the dog to sit) or names that resemble the commands, if we choose the name "Joe" is too similar to the order "No".

In case you like long names, try to make it possible to use a simple abbreviation. For example, if we call our dog "Tecaté", we can sometimes call them "Teca" to make it shorter and more enjoyable to call.

Also, take into account the breed's characteristics and origin. In the case of the Belgian shepherd dog, as the name indicates it's from Belgium. Therefore, a name of Belgian origin or influence could be a very good choice.
Most popular names for Belgian Shepherd Dogs
We have organized in the following list some of the names preferred by the community for dogs of the Belgian Shepherd breed. In it, you can find all kinds of names, some short, some long and above all some novelties that are becoming a trend. We hope you will find one for your puppy: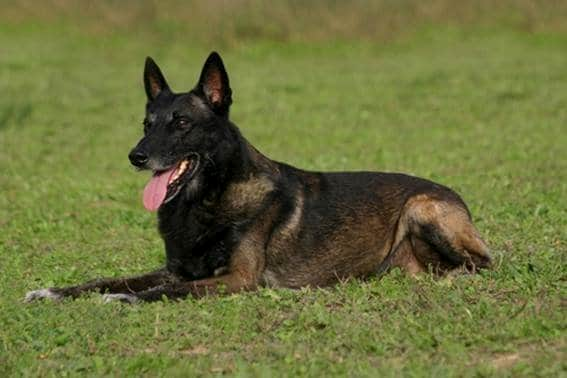 Scott
Tobler
Prince
Choca
Kimball
Sophia
Borya
Pol
Porche
Paxe
Keisy
Mira
Arthur
Shark
Spunky
Sage
Jaysie
Mateo
Rania
Troya
Elur
Hugo
Dusha
Daedalus
Leo
Robin
Gift
Raja
Maxamillion
Suyay
Riley
Teen top
Tara
Eliana
Snow flake
Bamboo
Harwin
Hannibal
Dunham
Ithaca
Frank
Satō
Nunu
Luna
Diamond
Caspar
Donu
Nolan
Jewlz
Hilde
Tudor
Wooyed
Angus
Cruise
Jana
Wilma
Tyson
Frigg
Odette
Jamice
Jack
Sansa
Cusco
Rober
Malik
Ameko
Valkyrie
Noa
Hoof
Noah
Mitzy
Boira
Margo
Skullbo
Newton
Joli
Sassy
Iris
Remmy
Adel
Kira
Laa-laa
Dora
Ciaran
Nuk
Eluney
Tuffy
Kimmy
Janin
Lyanna
Sydney
Kecha
Patty
Astro
Winnie
Tikku
Akron
Genie
Heinz
Madhu
Layla
Scooby
Xara
Viola
Mia
Makad
Joanny
Pumbaa
Marcia
Pipe
Godøy
Indira
Otto
Madison
Cece
Geppetto
Ibra
Kinley
Minnie
Marco