Border collie dog names
You've come to the perfect place to find the right name for your Border Collie puppy. Maybe you didn't know it but they are considered one of the most intelligent and skilful breeds. In addition, it's not easy to find many dogs of this breed, since if you are lucky enough to have one feel lucky we will show you a list of names for males and females, and we will also talk about the characteristics of the breed, let's begin:
Names for female Border Collie dogs
The character of the Border Collie breed is very good, they are sociable dogs, they like to be with other animals. They are obedient, they don't need excessive training to adapt them to our rules. They like to be accompanied, and have a good relationship with children, they are patient dogs.
Sasha
Helen
Maggie
Lucy
Rosalia
Lili
Bella
Lola
Clara
Moon
Greeicy
Abby
Ana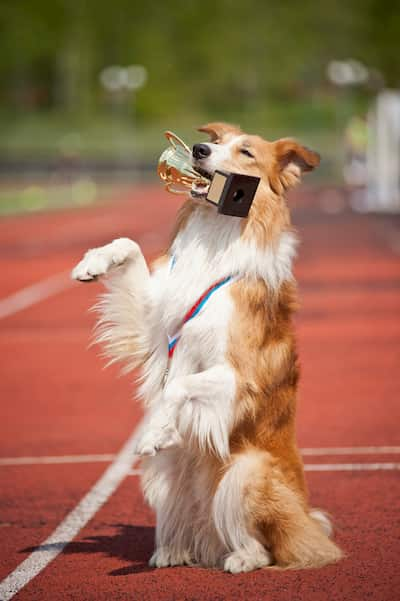 Names for male Border Collie dogs
It's a medium sized breed that can reach between 15 to 20 kg as adults, have an athletic aspect, hence their ability to running and agility exercises. It predominates the two-tone and three-color, the best known are the white and light brown border collie dogs.
Boby
Jazz
Cobi
Gaston
Toby
Bunny
Cooper
Monty
Simba
Alan
Staffy
Cat
Boss
Adonis
Mushu
Draco
Bullet
Joker
Boxy
Bunner
Fígaro
Beethoven
Swag
Mufasa
Goofy
Archi
Alaskin
Mickey
Bamm-Bamm
Eric
Max
Dalí
Tarzan
Pippin

120 Best Border Collie names
Kopuk
Mostacho
Tobler
Panda
Rattle
Syree
Jordan
Nico
Sophia
Sparkman
Kimball
Rabi
Tintin
Roxie
Pipo
Pinky
Porche
Brinkly
Dodis
Morpheus
Tarzy
Rank
Hades
Declán
Rexie
Caliph
Yuri
Kumo
Sally
Syros
Donald
Mogwai
Crispy
Dûsa
Dusha
Cloe
Knut
Sosis
Taz
Nunu
Elvis
Trosky
Keeva
Luck
Neiron
Gino
Coco
Kevin
Wurst
Inka
Kuka
Tomey
Tango
Eliana
Snow flake
Bamboo
Naughty
Nutella
Oriya
Stanley
Rocket
Moon
Henko
Tommy
Nunu
Bruno
Tinker Bell
Snuggles
Kalina
Karim
Sprite
Niall
Mandi
Disco
Ímar
Scout
Sheru
Ursula
Bongo
Chelsea
Froot loops
Odette
Rosie
Cusco
Kovu
Dribble
Celine
Raphael
Rufous
Axel
Nut
Randy
Chanel
Margo
Skullbo
Linx
Punk
Trunk
Bingo
Krauss
Splash
Tuffy
Nuk
Eluney
Vera
Duchess
Kimmy
Kelly
Crocotta
Laa-laa
Zaira
Dudley
Suri
Patty
Figgis
Kin
Saoirse
Kaju
Lyanna
Groucho