German shepherd dog names
Did you just adopt a German shepherd dog? That's great! You'll see how he or she becomes your best friend. German shepherds are very loyal, intelligent and loving dogs. Now, once you've made the decision to add a new member to your family, it's time to choose a name, isn't it? Well, you're in the ideal place because we're going to propose a lot of names for both female and male German shepherds.
Female German Shepherd Dogs Names
You can choose names for female German shepherd from a lot of styles. You may like German names, as the origin of your dog is Germany, for example: Adolfina which means noble wolf, Antje which means tolerance, Berta which means glorious, Bluma which means flower or Cecania which means free.
Queen
Reina
Petra
Ashley
Annie
Ava
Gloria
Karol
Cookie
Bella
Desiree
Elsa
Cleopatra
Abba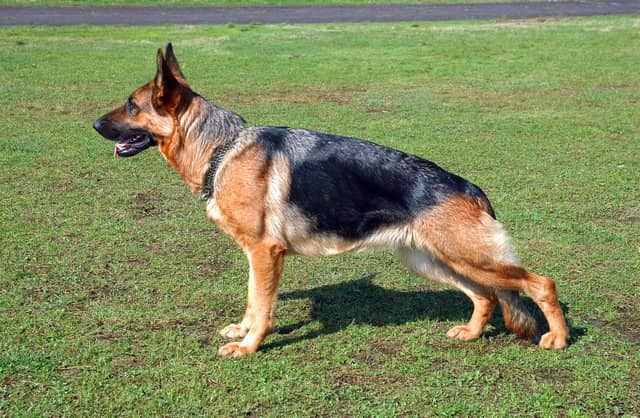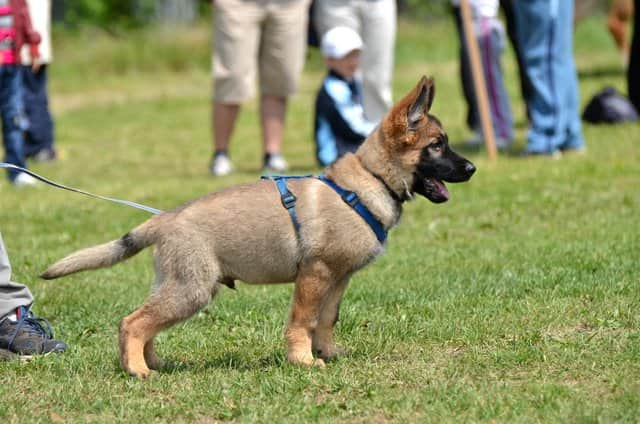 Male German Shepherd Dogs Names
If your German shepherd is male, you may also be interested in naming him in German. Derek means ruler, Dustin means brave warrior, Emil means worker or Ernest means serious.
If you are not convinced by any of these names, look at the following list, you'll see ideal names for your puppy.
Konkan
Blutus
Kopuk
Tribe
Escot
Doki
Paug
Yéyé
Scott
Cruz
Scala
Tonka
Topaz
Mostacho
Pani
Jaico
Tobler
Minos
Bellar
Smokie
Mailon
Ray
Snobol
Panda
Roduger
Ecko
Shiaru
Morgan
Rattle
Brut
Anni
Syree
Jordan
Rena
Names for German Shepherds according to their characteristics
As we have commented before this breed is originally from Germany, it's estimated that its first appearance was during the year 1800. First let's talk a little about the characteristics of German shepherds: usually have a bi-color hair coat being the most common color black and cinnamon or cream. The weight they can reach is between 34 to 40 kilograms, being about 60 centimeters high.
Let's talk about their character, undoubtedly one of the great virtues of this breed. It's a noble breed by nature, is a sociable dog, tolerant of other dogs and loyal to its owner. They like children, adults, in general love to be pampered and to be integrated into the family as one of its members.
Another characteristic that stands out in the German Shepherd is their intelligence, hence this breed is one of the preferred by the Police for tracking work . They have a great instinct, and are very observant. That said, your German shepherd deserves a name that lives up to such incredible qualities, don't you think?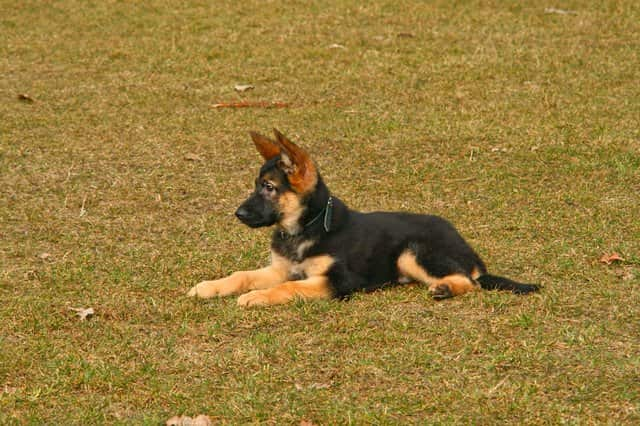 Zakky
Jazz
Gaston
Toby
Melva
Cooper
Gagarin
Simba
Woody
Dexter
Farter
Alan
Gaul
Staffy
Captain
Ivar
Gizmo
Chewbacca
Ozzy
Akira
Boss
Adonis
Chocolate
Mushu
Draco
Krypto
Joker
Bunner
Beethoven
Swag
Bosch
Mufasa
Goofy
Azor
List of famous names for German Shepherd
Choosing a famous name for your German shepherd has the advantage that the name will already be known by everyone, and also if you like that famous person that refers to, it would be perfect!
We have compiled a list of names inspired by TV series, movies, sports and celebrities. There are both male and female names, and some are good for both. You'll tell us if you find a name you like next:
Becky
Daddy
Omar
Kobe
Anthony
Justin
Super Mario
Karthus
Tyson
Conan
Holyfield
Felix
Cardi B
Most Popular Names for German Shepherd Dogs
In recent years new trends have emerged in the most popular names for a German Shepherd dog. Perhaps more classic names have been forgotten, and new names have appeared and have been placed in the Top 20 of most used or popular names. Here you have the updated list:
Zakky
Jazz
Gaston
Toby
Melva
Cooper
Gagarin
Simba
Woody
Dexter
Farter
Alan
Gaul
Staffy
Captain
Ivar
Gizmo
Chewbacca
Ozzy
Akira
Boss
Adonis
Chocolate
Mushu
Draco
Krypto
Joker
Bunner
Beethoven
Swag
Bosch
Mufasa
Goofy
Azor
Kal-El
Alaskin
Bamm-Bamm
Eric
Max
Dalí
Tarzan
Pippin
Han Solo
Johan
Maya
Whoopi
Budderball
Barney
Pappy
Bailey
Bond
Luigi
Storm
Willy
Terry
Brandy
Copernicus
Eragon
Benny
Bagheera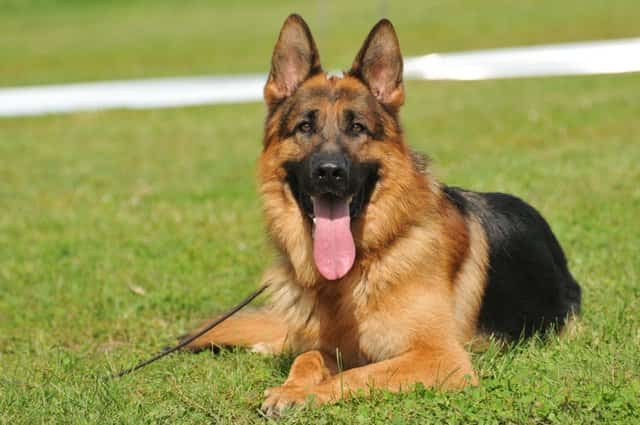 Bibliography:
https://www.dogbreedinfo.com/germanshepherd.htm