Hunting dog names
If you have a dog of a hunting breed or you are interested in subjects related to hunting to name your dog, you are in the right place! We are giving you names for hunting dogs either male or female, surely you will love one of them and you will have already found a name for your dog. Let's go!
Names for male hunting dogs
Let's find the name for your loyal hunter friend.
Four

: it comes from "four eyes". A good name for a dog that has always "watchful eye".

Ranger

: like the Texas Rangers, it will help you to track the place and get your pray without problems.

Cannon

: fast and powerful. Your "Cannon" dog will be your best companion.

Smith

: from the American guns brand Smith and Wesson. A great name for a hunting dog.

Cartridge

: a fun and ideal name for hunting dogs.  

Hammer

: like the impressive all-terrain Hammers, your dog will cross the sidewalks without any problem.

Coto

: means hunting ground in Spanish. Do you always pay attention to whether it's open or not? Be careful when you talk about the hunting ground in front of your dog because he will think you are referring to him.

Radar

: original and with a lot of personality.

Titan

: as Saturn's satellite, your dog will have exceptional strength.

Scout

: Do you want a dog that moves smoothly on any terrain? Scout can be a great name for him!
Names for female hunting dogs
Now let's continue with names for your hunting female dog. I'm sure you'll love some of them!
Sky

: A great name for a female hunting dog.

Mauser

: like rifles.

First

: do you want your dog to always arrive first? Well, this is a great name for hunting female dogs.  

Culata

: means head in Spanish. Great name for a female hunting dog. Culata is fun, has a good sound and your dog will recognize her name quickly.

Xena

: like the mythical warrior princess.

Trimmed

: fun and powerful name, Trimmed will always be there when you need her.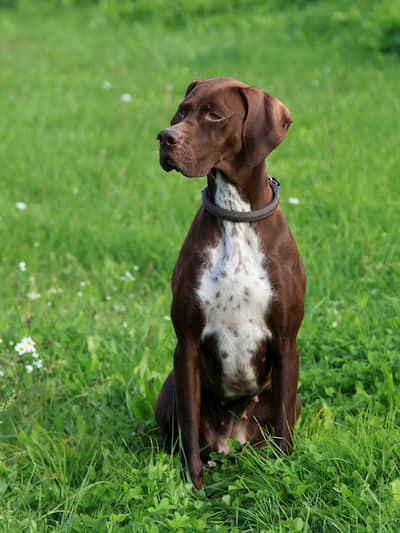 Do you want to see more names for hunting dogs? So take a look at all we have for you.