Indian names for dogs
Looking for original names for your pet? Each dog, like every new member of the family, deserves to have a name that in addition to identifying it, combines with its qualities. Some are more playful, rougher or fierce, and others stand out for being more tender or naughty than others.
You will find many names, but if you are looking to explore something different, here is a list of Indian names for dogs, all of them thinking about the Wild West, indigenous life and their environment.
Indian names for female dogs
Asha

: Indian name meaning "Hope". Asha will be a fascinating name for a cute Cocker or maybe a Golden Retriever.

Kira

: "Sun", in the indigenous tribes the Sun represents one of their most sacred gods. Kira is ideal for a cute puppy.

Sand

: It symbolizes the earth, the origin. A name that sounds good for a Siberian dog or perhaps a cute Cocker, if her coat is the color of sand.

Kala

: A word for "Grace" and our pets have plenty of that.

Kavita

: It means "Poetry", a diminutive name for a small breed dog.

Maya

: One of the main indigenous tribes. "Maya" is an ideal name for a large dog.

Moon

: like the worship of the Indians to the "Full Moon". Ideal name for a cute little dog of small breed. Your little dog Moon will brighten your home with joy.  

Jaya

: like the indigenous tribe Jaya, which means "victory". A cute name for a canine friend.

Gita

: A name with a good ring to it. Ideal for a flirty Yorkie. 

Daya

: "Kind", a nice name for a loving little dog. Do you like it?

Anusha

: means "star", a nice name for your pet.

Hari

: it means "Lioness", an ideal name for a Yorkshire Terrier friend, for its beautiful fur.

Suki

: "Black", ideal for a cute black Poodle. Suki sounds tender and naughty.

Arya

: a very particular quality of our dog friends. Arya is a very nice name for a pretty puppy that has arrived to your live.
Indian names for male dogs
We have put together in the following list a series of names of Indian origin for male puppies. Some are very original, it is almost certainly the first time you hear them. We hope that one of you seems like a good option:
Rider

: a perfect name to baptize your canine pet. "Rider" is an ideal name for a cute Labrador dog, who, although he will not ride with you, will accompany you wherever you go.

Bandit

: an Indian name, a must in Wild West movies. Bandit is ideal for playful Cocker dog.

Cherokee

: This name is one of the most classic in the culture of the old West. The Cherokee were an indigenous community in the state of California. Cherokee, a name for a brave canine cowboy!

Utah

: Name that comes from one of the regions of the Wild West. It is ideal for your Beagle puppy.

Madhur

: It means "sweet honey", and there is nothing sweeter that the love of a pet. An ideal name for a cute puppy.

Wayne

: like the famous John Wayne, the cowboy from the Wild West.

Arrow

: a name for a speedy or long-built dog, such as a dachshund. Arrow will rush after the ball.

Bull

: In honor of the Indian Tatanka Iyotanka. Bull, a strong name for a Bulldog.

Sheriff

: Quite a name for a great dog, such as a Tibetan Mastiff. A doggy authority.

Maska

: . The Indian name denoting "Strength" and "Courage" of the tribe. An appropriate name for a Kishu inu or kishu ken dog.

Maple

: "Bush tree", not a bad name for a Great Dane.

Amik

: Indian name, whose meaning is "Friend", the best gift for your child.

Quechan

: . In Indian language its meaning is "Son of the chief"; and so will be your canine friend, your new son.

Ranger

: An appropriate name for a cute German Shepherd puppy. Ranger, he is your new protective friend.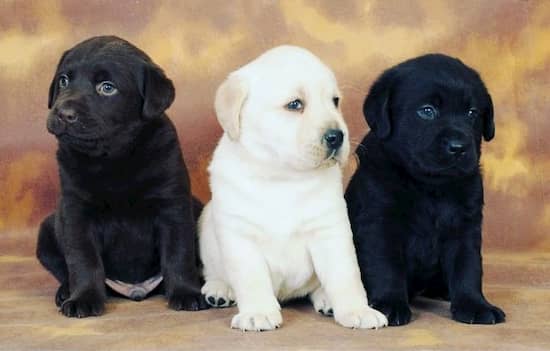 Other Indian names for dogs
If you still have doubts about your pet's name, read the following names and meanings, inspired by indigenous tribes:
Dakota

: from the Dakota People, a native tribe of Indians.

Yuttahih

:it means "people on the hill".

Kentucky

: means "open fields".

Hawaii

: whose meaning is "place of the Gods".

Kansas

: referring to the tribe "people of the south wind".