Names for your Bulldog
Within the bulldogs, we find the French bulldog, the American bulldog and the English bulldog. The French bulldog is smaller than the English one some of them can even be toy-sized. American and English bulldogs are medium-sized, with the American bulldog being larger than the English one.
It's a very popular breed, especially in England and the United States. For those of you who have a dog of this magnificent breed, we have gathered some original names that you will surely like:
Boby
Jazz
Cobi
Toby
Bunny
Cooper
Monty
Simba
Ivar
Pixy
Skits
Boss
Draco
Krypto
Joker
Boxy
Hoshi
Azor
Goofy
Archi
Eric
Max
Dalí
Maya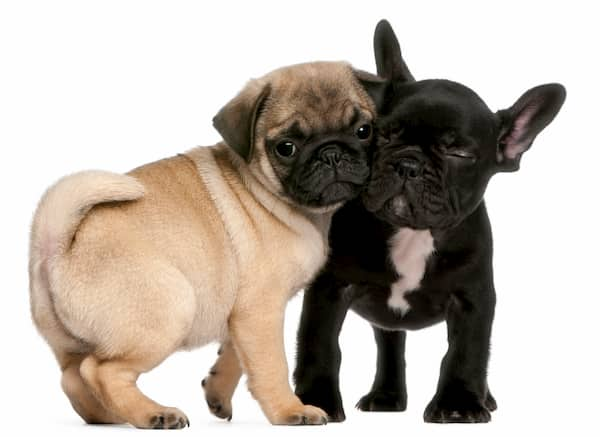 Names for male Bulldogs
As for the character, all three types of bulldogs are very loving, docile and easy to educate. The American bulldog tends to be more active than the other two types, which are lazier and tend to spend a lot of time lying down. Therefore, the American Bulldog is recommended to live in families that practice outdoor sports and that are going to dedicate time to their dog beyond a couple of daily walks.
Male English Bulldogs can reach 24 kg, French Bulldogs can reach 13 kg and American Bulldogs can reach 30 kg. Let's look at some names for male dogs:
Bong
Mustang
Leo
Axel
Zeus
Rex
Rocky
Tango
Sandy
Yandel
Brutus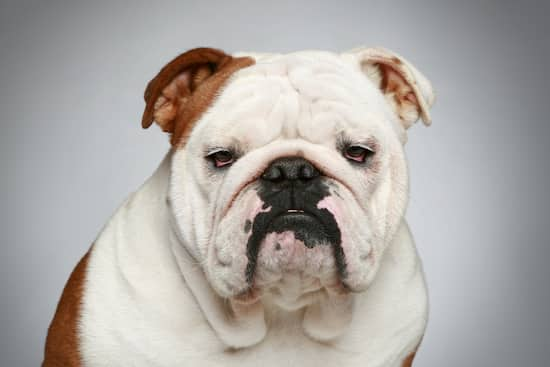 Names for female Bulldogs
Now let's talk a little bit about the character of this breed. They have a friendly temperament, although it must be said that they are somewhat "stubborn" since they like to do what they want at all costs. They are loyal and obedient, they have extraordinary patience, and they get along well with other pets and with children. Those of you who live in small apartments and TV addicts might find Bulldogs the perfect pet: They don't need much space, and they like nothing better than to lie down and relax 🙂 Bulldogs aren't the best choice for a guard dog: They can be intimidated by a stranger (or someone suspiciously approaching the house)
For those of you who have a female dog, we have gathered the following names:
Xena
Rumba
Tina
Moon
Samantha
Harley
Baby
Fifi
Avi
Susan
Thalia
Atenea
Leia
Sweet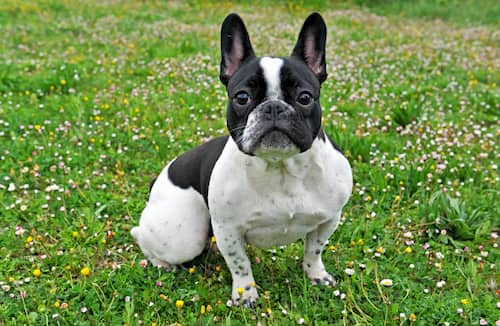 Names for English bulldogs according to their characteristics
Bulldogs may look tough, but they're very sweet and gentle. There is one thing you should know: they like to bite things, so prepare some toys for dogs, so they can let off steam. They are easy to train and integrate very quickly into the pack.
It's a medium-sized, robust and strong dog. It has a wrinkled face, which transmits a hard and intimidating look.

They have a large head, short muzzle and black nose. They have very separated eyes and small, bent ears.

As for the coat, it can have different combinations of colours (white, black, grey, etc.). If you want to see English names for dogs, click here.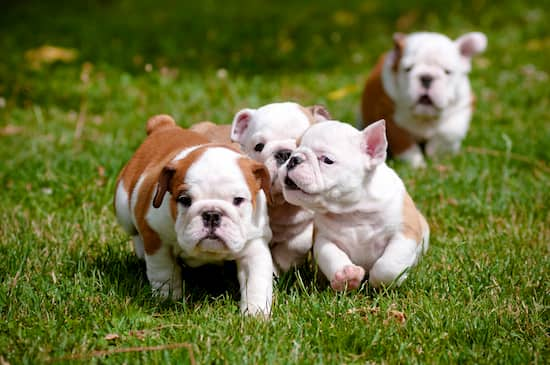 Konkan
Blutus
Kopuk
Tribe
Escot
Doki
Paug
Yéyé
Scott
Cruz
Scala
Tonka
Topaz
Mostacho
Pani
Minos
Bellar
Jaico
Tobler
Smokie
Mailon
Ray
Snobol
Panda
Roduger
Shiaru
Ecko
Morgan
Rattle
Brut
Anni
Syree
Jordan
Rena
Prince
Choca
Shoney
Nico
Lexi loo
Sparkman
Kimball
Borya
Sophia
Rabi
Solar
Roxie
Tintin
Mica
Pinky
Pipo
Shiban
Murphy
Botin
Pol
Porche
Thaisa
Narcissus
Mara
Splas
Puggu
Brinkly
Doggy
Paxe
Wolf
Atum
Dodis
Weda
Dasiy
Morpheus
Tarzy
Bobo
Atias
Figo
Darko
Romio
Rank
Nanook
Mira
Hades
Arthur
Mega
Keisy
Gulliver
Susi
Spunky
Slash
Duncan
Shark
Róisín
Yuma
Sage
Caliph
Deva
Kumo
Yuri
Rexie
Pearl
Declán
May
Niobe
Sally
Syros
Jaysie
Ondina
Nymph
Troya
Lezey
Rania
Mateo
Shiann
Rita
Rizoe
Sammie
Donald
Kutta
Dulce
Elur
Hugo
Mogwai
Crispy
Java
Lexi
Sailor
Pathes
Dalhart
Maple
Jay
Mellis
Sionnain
Volibear
Lola
Daedalus
Leo
Robin
Bonnie
Dûsa
Gift
Sadie
Flirt
Dusha
Halle
Kiatina
Raja
Cloe
Maxamillion
Taz
Suyay
Knut
Jo-Lee
Keka
Moussa
Strap
Sosis
Keeva
Trosky
Nunu
Elvis
Sabah
Luck
Mama bear
Lovely
Sandesh