Your dog is super furry and you always think you should find a name for him or her? Well, you've come to the right place! We offer you many ideal names for both male and female furry dogs. Some are fun and others are very elegant, you'll love them!
Names for furry dogs in other languages
A very good option is to choose a name in another language for your furry friend. There are names very related to their hair or its softness in different languages. You will learn some of them that we like very much:
Esponjoso

: it means Fluffy in Spanish. Besides, in the Berlin zoo there is a beautiful panda bear with this name.

Corpeta

: this is Italian for blanket. Is your dog's coat as soft as a blanket? When it gets on your feet, does it transmit a lot of warmth? Well, this name could be perfect.

Capelli

: means hair in Italian. You can use it for both males and females.

Sedoso

: is silky in Spanish. A term that will go great with your furry dog's type of coat and that also sounds great.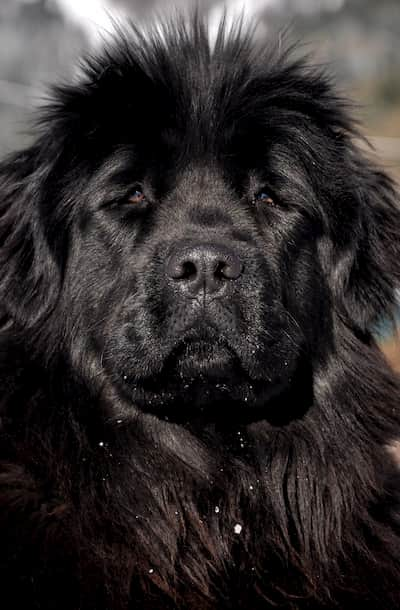 The best names for small, furry dogs
If your dog is small and furry you can play with cute names like Pompom or funny names like Duster, Hamster, Plushie, Bunny or Mouse.
For small, furry females, good names are Molly, Sweety, Lana (wool in Spanish), Smurf, Softly or Cuqui. If you want to discover more names for furry dogs of all sizes and breeds, here is a list:
Thelma
Vandi
Boby
Amber
Bella
Zakky
Jazz
Cobi
Ava
Cinnamon
Gaston
Toby
Bunny
Melva
Cooper
Gagarin
Becky
Monty
Zula
Simba
Misty
Woody
Dexter
Farter
Gilda
Alan
Gaul
Staffy
Captain
Ivar
Ainsley
Gizmo
Zoubia
Chewbacca
Ozzy
Cat
Pixy
Skits
Akira
Boss
Adonis
Elory
Bimba
Chocolate
Autumn
Mushu
Amy Farrah Fowler
Draco
Bullet
Krypto
Katy
Joker
Honey
Bunner
Priti
Boxy
Beethoven
Fígaro
Misha
Hoshi
Yuki
Swag
Mufasa
Bosch
Candace
Goofy
Azor
Truffle
Brigid
Archi
Doughnut
Copper
Kal-El
Beans
Kiara
Chisca
Candy
Mickey
Eric
Alaskin
Bamm-Bamm
Max
Xeona
Dalí