Names for Labrador retrievers
You just adopted a Labrador retriever? That's great! Well, now the next step is to choose a name for him or her. Here we give you many great ideas, so you can find a fancy or funny name, there are many options.
Names for male Labrador retrievers
If your puppy is a male, ideal names for him can be those linked to comics such as Tintin, Asterix, Spirou or Blake. You can choose a name that is related to the Labradors' country of origin, Canada. Thus, names for male Labrador retrievers linked to Canada can be Quebec, Calgary, Baffin and Hudson (like the bays). If you want to give a funny name to your male Labrador you can think of Bill, Niki, Donald or Bolero.
See the list below for more names for male Labrador retrievers, and you're sure to find the right one for your puppy.
Pascual
Pipo
Conan
Rex
Hamillton
Teddy
David
Bradley
Rocco
Anita
Asher
Bernie
Lucky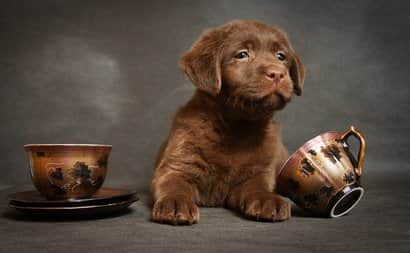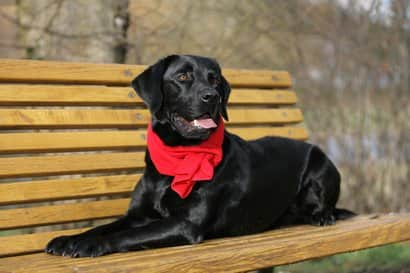 <
Names for female Labrador retrievers
If your Labrador puppy is a female, being a Canadian breed, you may want the name to be related. So, a great name for a female Labrador is Ottawa. If your Labrador puppy has a chocolate coat, you might want to name her Nestle or Switzerland (because of the chocolate). If your female dog is white, a cool name could be Yukie which means snow in Japanese. If she's yellow, you could name her Cotón, which means peach, for example.
Jazz
Ava
Zoubia
Honey
Priti
Boxy
Hoshi
Kiara
Candy
Buffy
Hydra
Kaiya
Zoë
Khaleesi
Artemis
Margot
Pixie
Mulán
Nadja
Bogey
Abby
Star
Bonnie
Amidala
Crush
Aura
Bolt
Erin
Lilo
Andromeda
Kizzy
Keiko
Doodle
Fuzz
Kali
Freyja
Names for Labradors according to their characteristics
The Labrador Retriever is a large dog, which as an adult can reach up to 34 kilograms in weight and about 50-55 centimetres in height. Their coat can be of different colours, the most common being yellow, chocolate, black and silver. This breed has hard, short hair, drooping ears, a not too elongated muzzle and a compact body, although it is longer than it is wide.
It's a breed that originated in the north of the American continent it was used in fishing due to its ability to get around in the water and perform tasks to help fishermen. Due to its intelligence and instinct, the Labrador is a highly valued dog for tracking and police assistance.
Their character is noble and calm, this breed is considered a perfect dog for families with children because it is very easy to socialize, is perfectly adapted to other animals and strangers. If you are lucky enough to have a Labrador Dog at home, we have prepared a list of names that we hope you will like: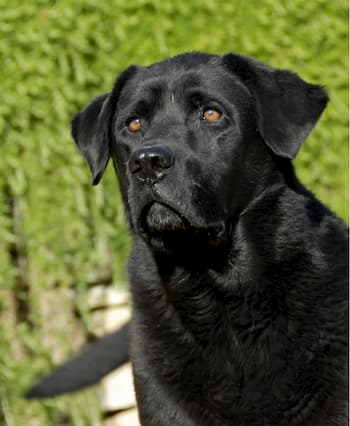 Kopuk
Mostacho
Tobler
Panda
Rattle
Syree
Jordan
Nico
Sophia
Sparkman
Kimball
Rabi
Roxie
Tintin
Pinky
Pipo
Porche
Brinkly
Dodis
Morpheus
Tarzy
Rank
Hades
Yuri
Kumo
Declán
Rexie
Caliph
Syros
Sally
Donald
Mogwai
Crispy
Dûsa
Dusha
Knut
Sosis
Taz
Cloe
Luck
Nunu
Elvis
Trosky
Keeva
Coco
Kevin
Wurst
Inka
Kuka
Neiron
Gino
Tango
Eliana
Tomey
Names for black Labradors
Black is another possible colour for a Labrador, perhaps less common than chocolate or yellow, but it is also beautiful. The only problem we would personally put is that black enhances the breed's beautiful features a little less, especially on the face. But it is undeniable that they look beautiful and do not go unnoticed.
If you have a black puppy at home or you are thinking of adopting one soon, take a look at the following names for black Labradors:
Blacky
Blade
Linsey
Batman
Momo
Laika
Lambo
Pepsi
Cola
Luna
Emarly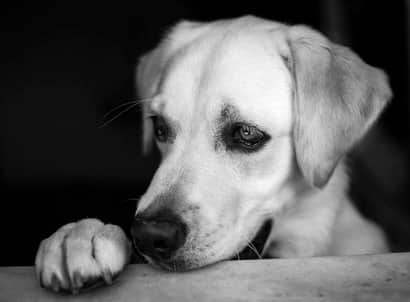 Names for yellow Labrador retrievers
Yellow is the most common colour in the Labrador breed, according to Petmd data about 70% of registered dogs in the United States are of this colour. Many think that yellow is the colour that best suits him, but There's no accounting for taste, right? If you have a puppy with these characteristics we have selected the following names for males and females:
Mayo
Bambino
Sheila
Lunita
León
Guepardo
Night
Reik
Nachi
Casper
Nugget
Neyron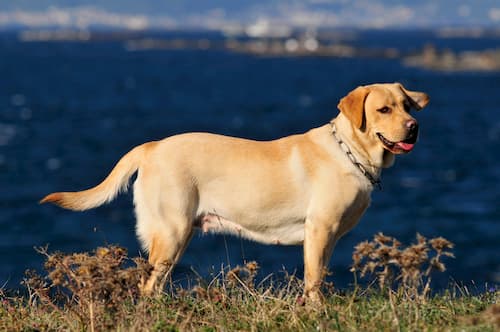 350 Ideas for naming your Labrador
We have elaborated a list with names for male and female dogs of this breed, not only have we included the most popular and usual names, but also new and originals names.
Konkan
Blutus
Kopuk
Tribe
Escot
Doki
Paug
Yéyé
Scott
Cruz
Scala
Tonka
Topaz
Mostacho
Pani
Minos
Bellar
Jaico
Tobler
Smokie
Mailon
Ray
Snobol
Panda
Roduger
Shiaru
Ecko
Morgan
Rattle
Brut
Anni
Syree
Jordan
Rena
Prince
Choca
Shoney
Nico
Lexi loo
Sparkman
Kimball
Borya
Sophia
Rabi
Solar
Roxie
Tintin
Mica
Pinky
Pipo
Shiban
Murphy
Botin
Pol
Porche
Thaisa
Narcissus
Mara
Splas
Puggu
Brinkly
Doggy
Paxe
Wolf
Atum
Dodis
Weda
Dasiy
Morpheus
Tarzy
Bobo
Atias
Figo
Darko
Romio
Rank
Nanook
Mira
Hades
Arthur
Mega
Keisy
Gulliver
Susi
Spunky
Slash
Duncan
Shark
Róisín
Yuma
Sage
Caliph
Deva
Kumo
Yuri
Rexie
Pearl
Declán
May
Niobe
Sally
Syros
Jaysie
Ondina
Nymph
Troya
Lezey
Rania
Mateo
Shiann
Rita
Rizoe
Sammie
Donald
Kutta
Dulce
Elur
Hugo
Mogwai
Crispy
Java
Lexi
Sailor
Pathes
Dalhart
Maple
Jay
Mellis
Sionnain
Volibear
Lola
Daedalus
Leo
Robin
Bonnie
Dûsa
Gift
Sadie
Flirt
Dusha
Halle
Kiatina
Raja
Cloe
Maxamillion
Taz
Suyay
Knut
Jo-Lee
Keka
Moussa
Strap
Sosis
Keeva
Trosky
Nunu
Elvis
Sabah
Luck
Mama bear
Lovely
Sandesh
Xifu
Wurst
Teen top
Riley
Gino
Inka
Kevin
Kuka
Romi
Sam
Coco
Neiron
Floss
Eliana
Tara
Rose
Tango
Tomey
Ally
Brucy
Sugar
Nutella
Harwin
Snow flake
Lamberta
Sandle
Naughty
Rodder
Bamboo
Ranjeet
Gina
Oriya
Henko
Rocket
Meg
Dunham
Stanley
Muna
Moon
Crane
Ithaca
Violetta