Viking dog names
[mr_rating_result generate_microdata=true]
Do you want to give your dog an original name? Then searching for a Nordic name may be your best option. If you like names with character, good meanings and clear pronunciations, you'll love these Nordic names for male and female dogs. Besides, we're also going to propose Viking names for dogs. Let's go to discover them!
Nordic names for dogs with meaning
Nordic countries are Denmark, Norway, Sweden, Finland and Iceland. Different languages such as Norwegian, Danish, Swedish, Faroese and Icelandic are spoken there. As you can imagine, within these languages and their traditions you can find incredible names for your dog. If you are interested in Nordic mythology, good names can be Odin, Ymir (the giant), Ask (one of the first human beings) or Sól which is the goddess of the sun. Other very nice Nordic names for your dog are:
Eyra

: she is the Nordic goddess of health.

Nilsa

: if your dog is a champion this name can go great because it means champion.  

Jotuns

: giants.

Stor

: means big in Swedish.

Olaf

: like King Olaf I of Norway who plundered the Baltic and North Sea.

Hund

: means dog in Norwegian.

Sno

: means snow

Snabb

: means fast in Swedish.
Viking names for male dogs
If you like mythology and Vikings, you'll love these Viking dog names:
Björn

: Viking king of Sweden.

Ubbe

: son of Ragnar Lodbrok who led a pagan army.

Leif Erikson

: believed to have arrived in America before Christopher Columbus.

Ragnar

: as Ragnar Lodbrok, one of the first kings of Sweden and Denmark and character of the famous Viking series.  

Ivar

: another mythical Viking character, Ubbe's brother, who also led the army.  

• Valkyrie

: this is a great name for your little female dog which means that she knows all the mysteries to overcome.  

Thor

: probably the most famous Viking god. He is the god of thunder.

Erik the Red

: he was a very famous warrior who colonized Greenland.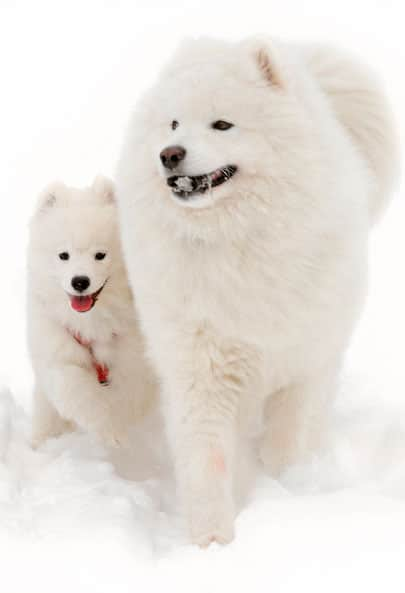 If you want to discover more great names for your dog, don't hesitate to search in our search engine. You'll get thousands of options you'll love.
[mr_rating_form generate_microdata=true]