Yorkie dog names
One of the most popular small breeds worldwide is the Yorkshire Terrier. It has unmistakable beauty, an active and playful character which has made it one of the favourite dogs of families all over the world. As we know that many of you have or will have a yorky puppy at home, we will help you find the best name for him or her. Let's get started.
Jazz
Cobi
Ava
Toby
Simba
Skits
Boss
Honey
Boxy
Hoshi
Azor
Goofy
Candy
Eric
Buffy
Pappy
Hydra
Willy
Zoë
Pixie
Abby
Star
Bruce
Bonnie
Names for male Yorkshire Terrier dogs
The males of this race are characterized by having strong character, and is something that surprises since they see them so small and sweet … They are a little territorial, and sometimes also barking, so it's advisable to train and correct them from very small. They are very energetic dogs, they like to have daily activity and play with the family. In this they are a little different from the other popular small breed, the Maltese bichon, which is quieter and more sleepy. If you're lucky enough to have a yorkshire male at home, let's see some names for him:
Romeo
Lacky
Rino
Pipo
Mini
Toy
Dylan
Elias
Fox
Logan
Fabio
Jackson
Otto
Nachito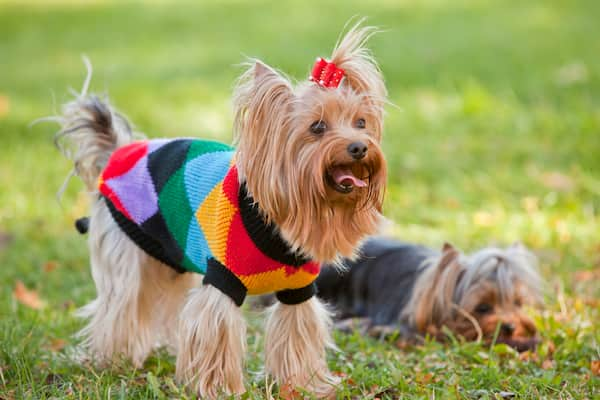 Names for female Yorkie dogs
The females of Yorkshire Terrier have an incomparable beauty, have a long and silky hair, which can present as main colors black, tan and silvery gray. The weight they can reach ranges from 1 kg to 4 kilograms. Height can reach between 15 to 21 centimeters.
It is considered one of the best breeds to live in family, both with children and older people. They are affectionate and easily adapt to coexistence. If you are looking for a name for a female:
Abba
Versace
Bella
Negrita
Clara
Zoe
Ava
Zowie
Athenea
Purple
Britney
Emma
Hannah
Leyre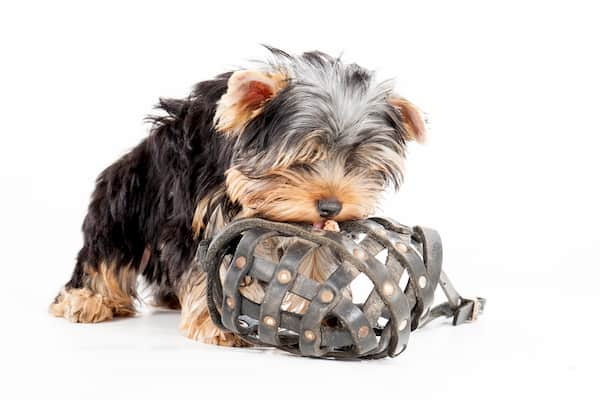 Names for Yorkshire according to their characteristics
The Yorkshire Terrier is a race originating in England, more specifically the region of Yorkshire, hence its name. They were used in the beginning to hunt, especially rodents, due to their great agility, good sense of smell and small size to get into holes and burrows. Its undoubted beauty later became the dog of choice for nobles and wealthy families.

This breed's character does not go unnoticed. They are loving dogs and faithful to their owners, but in turn are somewhat suspicious of strangers and other pets. They are a little territorial so it's important to socialize them since they are puppies, and get used to interacting with other people and animals.

As for the care they need, the main one is that if we want to leave them the long hair we will have to brush them almost daily to prevent the hair from getting tangled and forming knots.
Below you can see the best yorkie boy and girl dog names: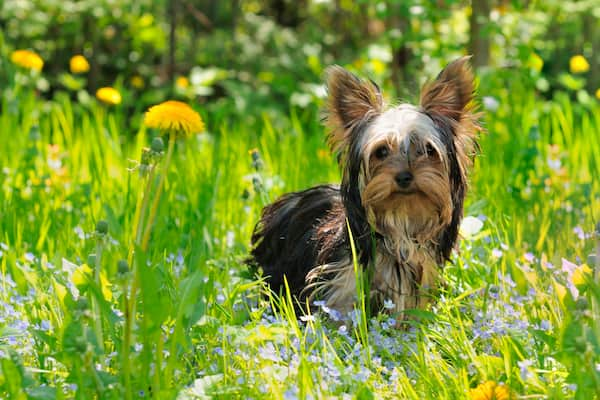 Tobler
Sophia
Borya
Porche
Pol
Paxe
Mira
Sage
Rania
Hugo
Dusha
Robin
Leo
Raja
Ithaca
Nunu
Luna
Satō
Nolan
Hilde
Cruise
Frigg
Cusco
Sansa
Noa
Mitzy
Noah
Boira
Margo
Joli
Iris
Sassy
Tuffy
Dora
Adel
Nuk
Kira
Kecha
Astro
Genie
Akron
Xara
Mia
Heinz
Pumbaa
Otto
Cece
Ibra
Pipe
Breeze
Rudy
Kutta
Goran
Ami
Guido
Neiva
Heiwa
Uma
Hilda
Lassie
Clint
Harbor
Zira
Pucca
Beula
Goldy
Cody
Dixie
Igor
Calel
Pax
Dante
Bree
Shea
Leia
Horus
Thor
Mabel
Hemi
Chevy
Queen
Cala
Eddard
Nile
Fifi
Timon
Daryl
Dumbo
Gor
Adam
Hachi
Zaha
Liam
Abel
Bobby
Gaby
Blanca
Flik
Teddy
Dagger
Diesel
Ella
Hodor
Alf
Dixid
Frodo
Deke
Freyja
Zak
Gotti
Kali
Noel
Fito
Zeke
Kizzy
Beto
Dover
Rex
Lilo
Erin
Bibliography:
http://yorkshireterrier.biz